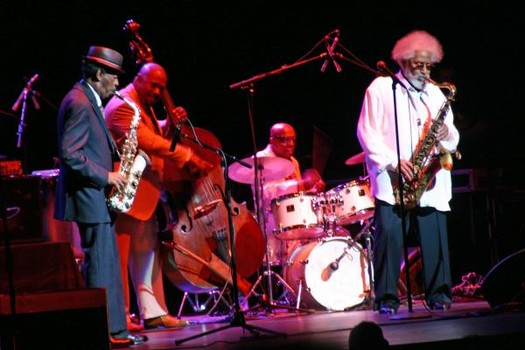 Sonny Rollins
When Denardo Coleman began putting together the tribute concert in Brooklyn, Sonny Rollins was the very first person to say, "I'll be there!" Sonny and Ornette go back to the late 1950's, when they practiced together in Los Angeles. However, it was not until Sonny's historic 80th birthday concert at New York's Beacon Theater in 2010 that he and Ornette played together publicly for the first time. Along with Denardo, Sonny was the first person to enter the church behind Ornette's casket.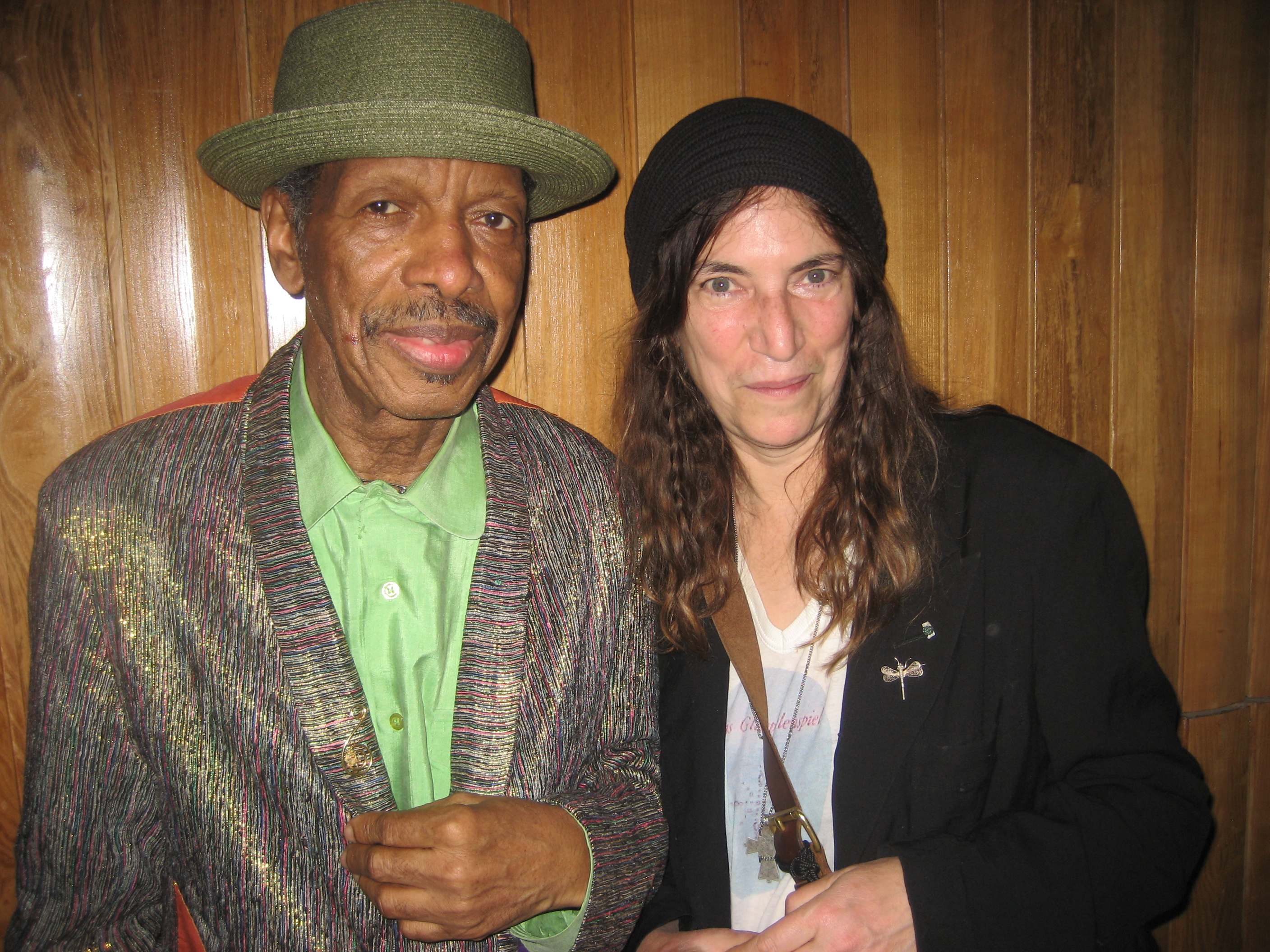 Patti Smith
Speaking during Ornette's Meltdown, at which she performed, the revered punk poet recalled, "A couple of years back, I met Ornette for the first time in Bologna in Italy, in a pizzeria. He was playing at an opera house and invited me along. In the middle of his set, I was beckoned on to the stage. I went up and improvised a poem. There was no fear: he opens the door and he's completely compassionate. As you enter his world, you feel his confidence, enthusiasm and sense of wonder. Ornette is like a genius – and a child – in the way he approaches music. Part of his appeal to people in the world of rock and punk is that he doesn't require you to be a complex musician. He just requires that you listen, communicate and play with feeling. "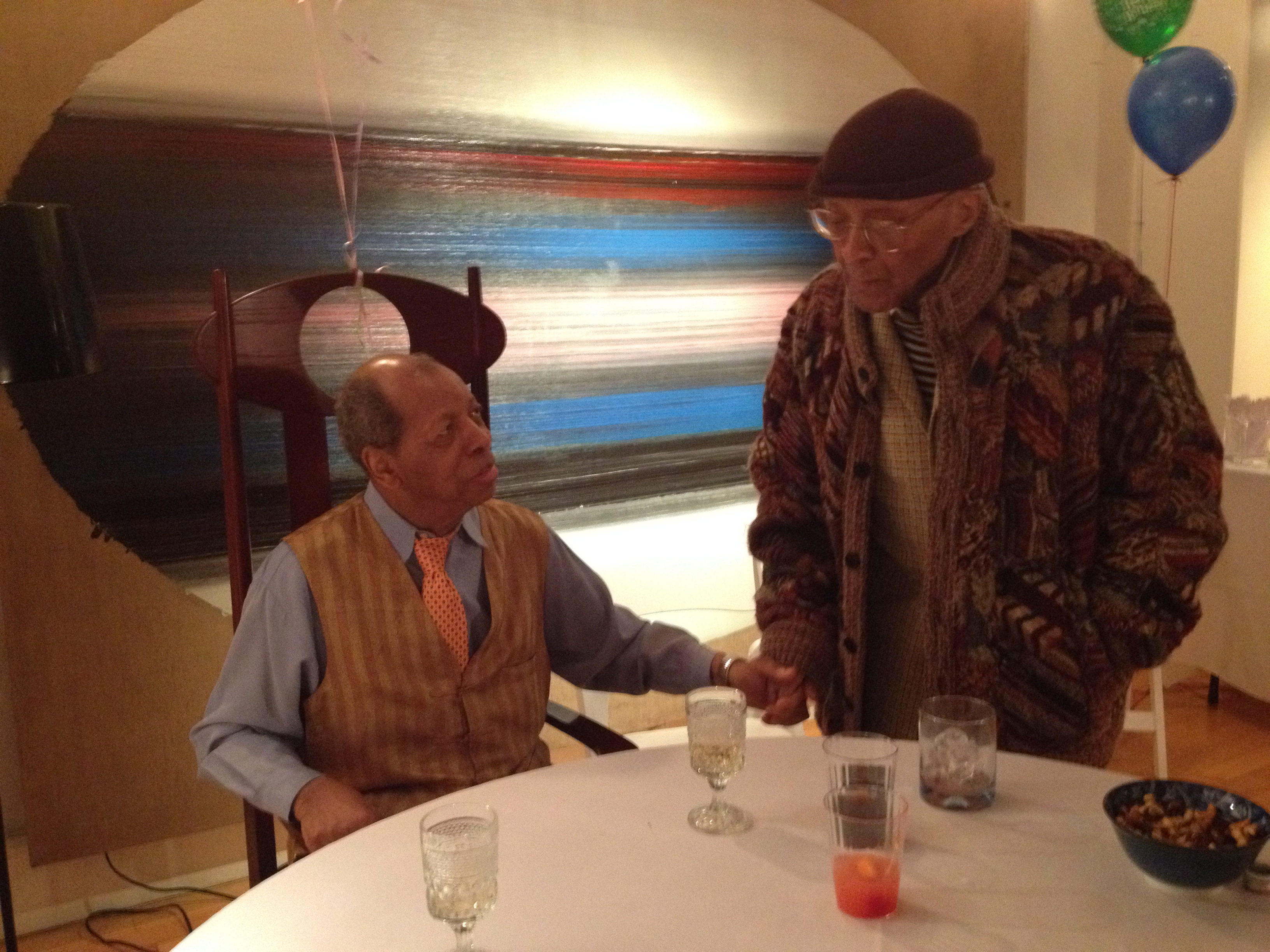 Cecil Taylor
Along with Ornette, Cecil Taylor is a giant of the 1960's avant-garde. Cecil pushed the boundaries of creative vision and helped to usher in the concept of free expression in music. Cecil was at Ornette's 85th Birthday party, a three day friends and family celebration, the two men enjoyed one another's company reminiscing the night away. Just a few months later, Cecil performed a musical piece at the memorial service that included two poetic interludes at the beginning and end of a melancholy piano solo. Simply being Cecil.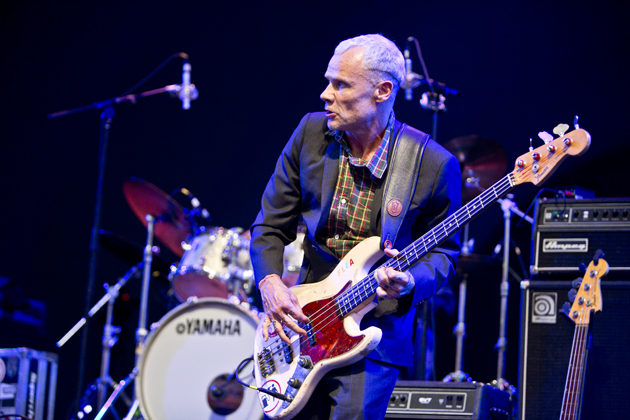 Flea
Best known as an integral member of one of the '80s and '90s most popular rock bands, the Red Hot Chili Peppers, and widely regarded as one of rock's most talented bassists, Flea is a self-proclaimed fan and musical disciple of Ornette Coleman.
Flea performed at the Meltdown Concert in London in 2009, as well as Celebrate Brooklyn at Ornette's musical tribute in 2014. Interviewed for this documentary, Flea described Ornette as, "Such a beautiful man, such an important musician, such a contributor to the culture, such an example of what a human being is capable of doing… Ornette's music gives me hope for people."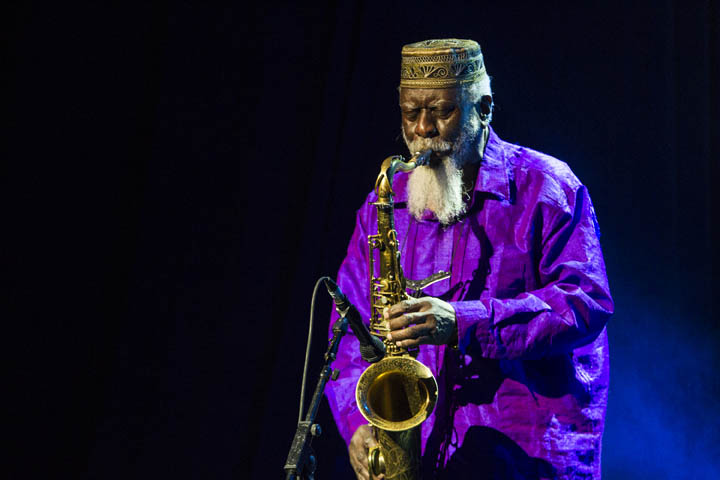 Pharoah Sanders
The Memorial Concert began with the mighty Pharoah Sanders! Pharoah and Ornette have been great friends for over 50 years and he came from California just to be among Ornette's community and participate in the service. A member of the extended family, Pharoah is also close to Ornette's cousin, James Jordan. Back in the day, Jordan was the only person that Pharoah trusted to tell him about the music business. Ornette shared that sentiment.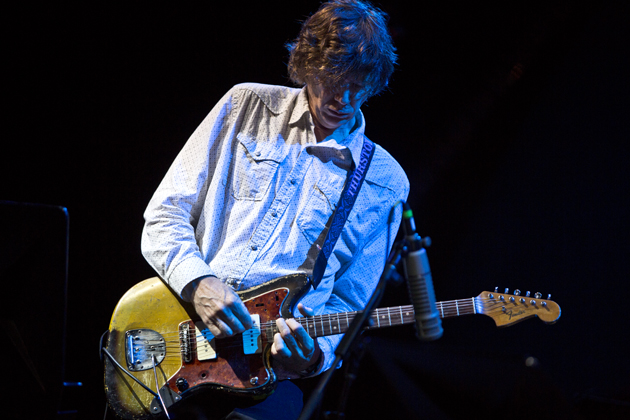 Thurston Moore
Guitarist Thurston is an expansive artist who strives to not be limited. Known for his work with Sonic Youth, one of his chief inspirations is Ornette Coleman. Thurston explores sound, doesn't accept restrictions — he is Harmolodic! In fact, back in the 1990's, Ornette created a promo video called "What Is Harmolodic?" featuring Thurston along with Lou Reed and others. At Celebrate Ornette, Thurston performed Ornette's "Sadness" with Nels Cline.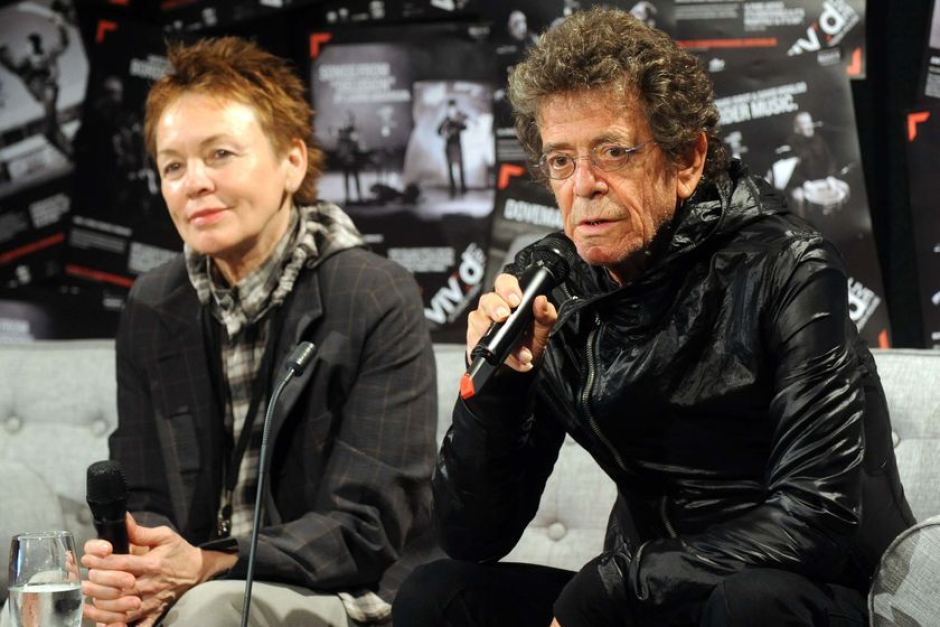 Laurie Anderson
"Ornette can swim so far out… Farther out than any musician I know"! "He's transcendent"! That sums up how renowned violinist Laurie Anderson feels about Ornette's music and musicianship.
Laurie and Lou Reed performed with Ornette Coleman and Prime Time at Lincoln Center Avery Fischer Hall in 1997. Lou Reed has been quoted as saying that he would like to play guitar the way that Ornette plays saxophone. Laurie echoed that statement by saying that she wants to play Violin the way Ornette plays the violin, "I want to talk like that."
Laurie and the Reverb Quartet (Laurie Anderson, John Zorm, Bill Laswell, and Stewart Hurwood) played a haunting, surreal piece inspired by the music of Ornette Coleman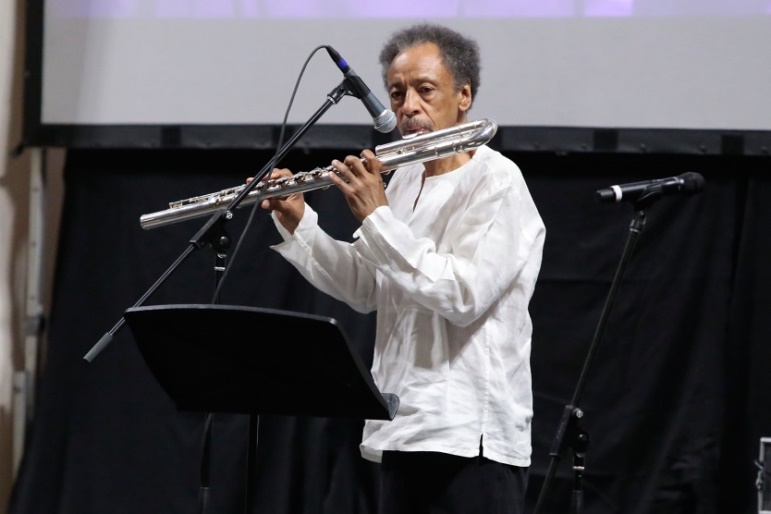 Henry Threadgill
"Ornette's house was always open" as Karl Berger stated at the Memorial. This was indeed the case in the 1970's when Ornette's home and performance loft (Artist House) in Soho was a hub for creative musicians. This was true for Henry Threadgill, and many of Chicago's AACM members including Muhal Richard Abrams and Leroy Jenkins. "Sail" is an original composition written by Henry for Ornette's Memorial, performed by Henry on Bass Flute and Jason Moran on Piano.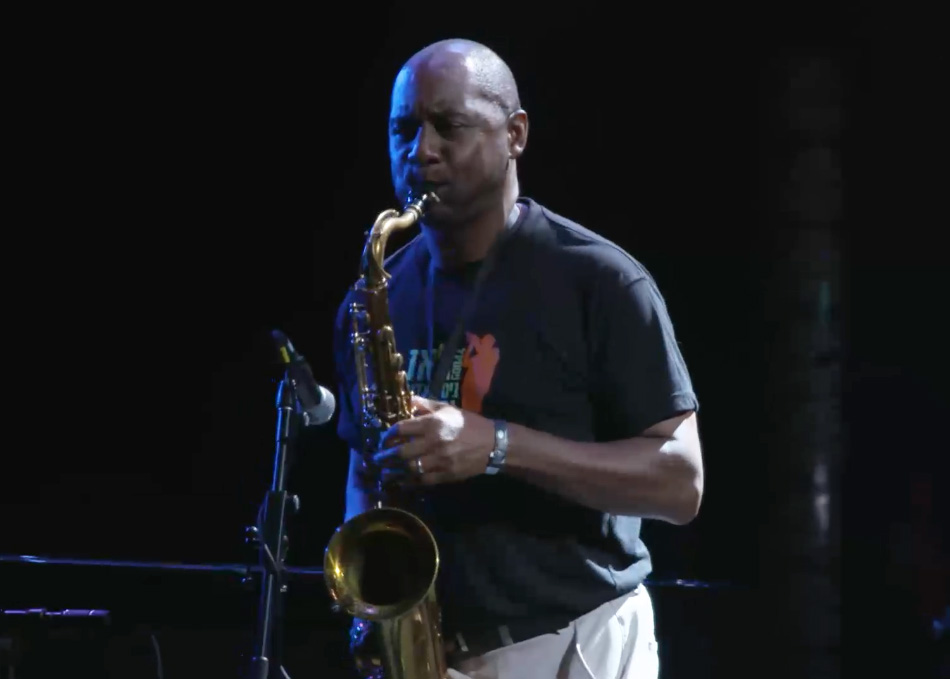 Branford Marsalis
"No matter how avant-garde the music seemed, he would get to a place where he would play a phrase and you'd be back in Texas…" is how sax player Branford Marsalis describes the music of Ornette Coleman. Branford is tied to Ornette's legacy through a long, strong family relationship. During the 1950s, Ornette spent time in New Orleans, where he forged a strong friendship with Branford's pianist father, Ellis Marsalis, as well as clarinet-player Alvin Batiste and Ed Blackwell, who became Ornette's long time drummer.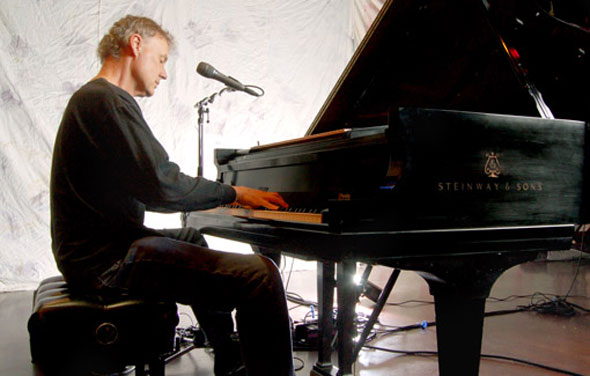 Bruce Hornsby
Ornette met Bruce through mutual friends Pat Metheny and the Grateful Dead. Bruce would visit Ornette often during the 1990's at his Harmolodic Studio in Harlem. It was during this period that Ornette wrote a tune for Bruce. Branford Marsalis and Bruce performed "Questions & Answers" in a touching duet at the Brooklyn concert.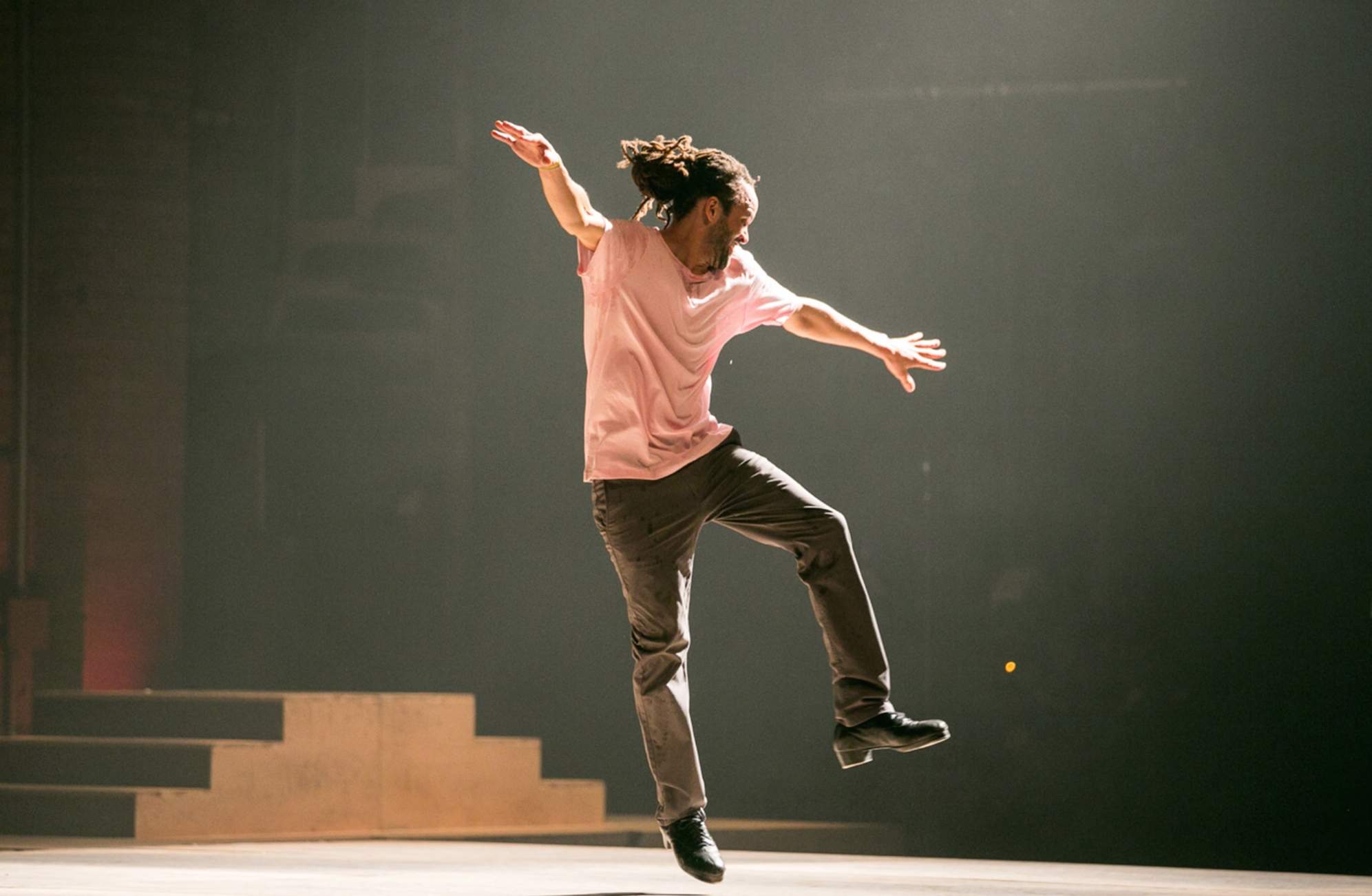 Savion Glover
In 1994 Ornette was commissioned by the Kolñ Philharmonie to write a piece for chamber orchestra. Ornette took the opportunity to create a dance work, 'Architecture In Motion'. Orchestra and dance soloist, including, Chinese, African, Belly, Hip Hop, Indian, Flamenco, Ballet, and Tap. Savion Glover brought his magic to the project. An artist who's interpretive instinct and improvisation imagination was in total alignment with Ornete's harmolodic philosophy. The journey that Savion Glover and Jack DeJohnette in duo took everyone on in attendance at the majestic Riverside Church was breathtaking.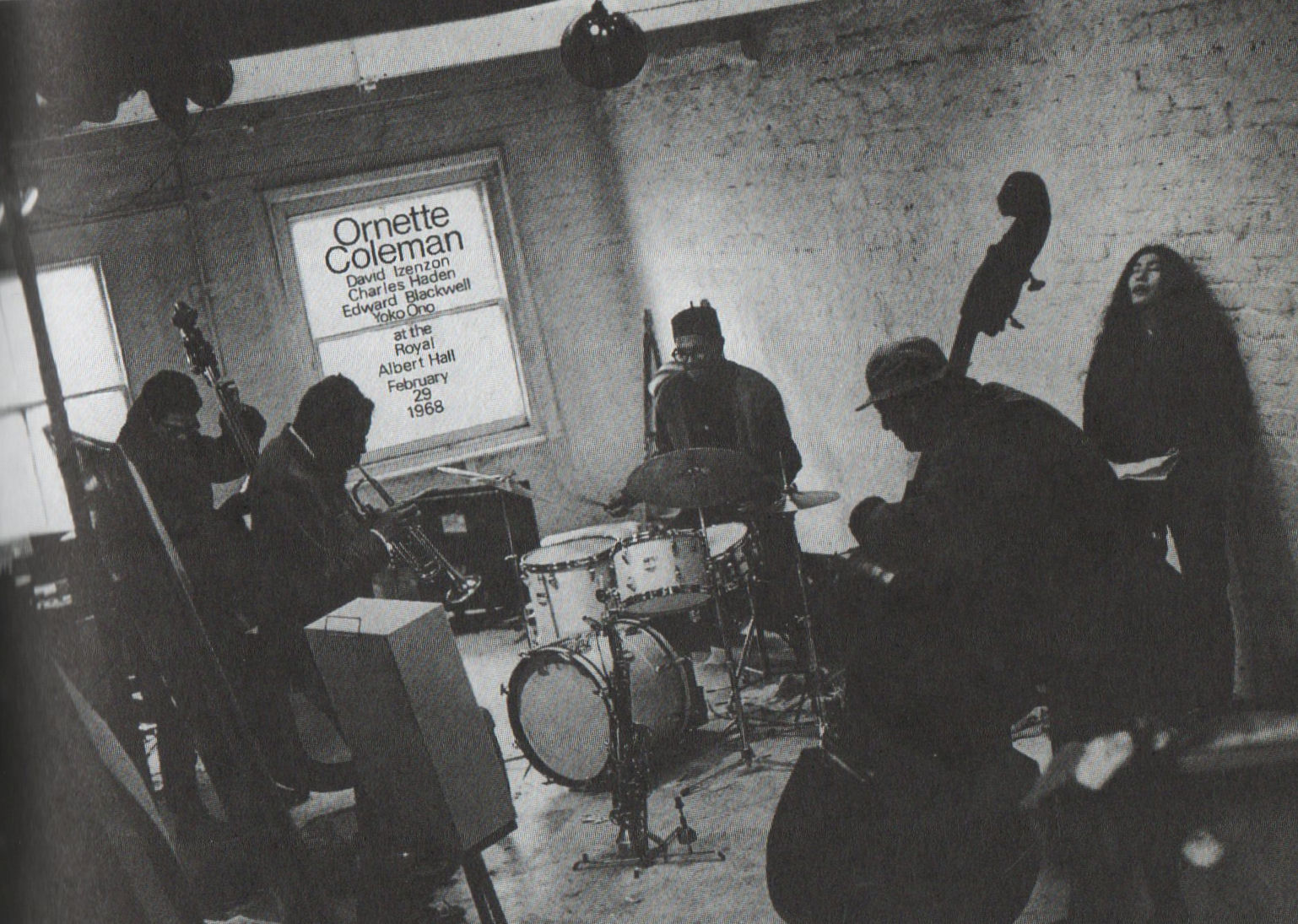 Yoko Ono
One of the most touching and heartfelt moments at the Memorial was provided by the enigmatic Yoko Ono. Ornette and Yoko go all the way back to the early 1960's. They have been great friends and performed with one another many times over the years. The last time they performed together was at the Meltdown Festival in London. As Yoko said with such tender emotion "I wish we had him for another 50 years…"